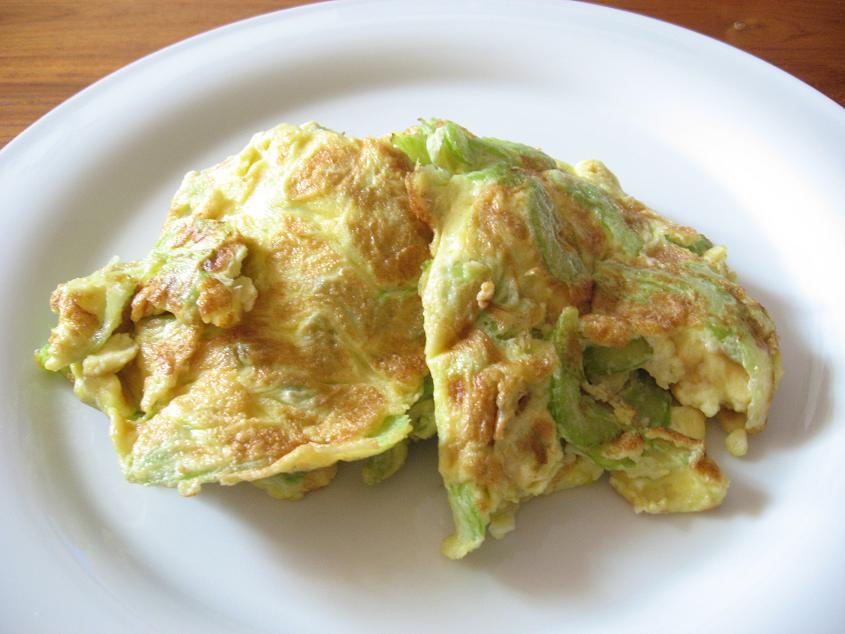 Kids usually don't like celery.  Main reason is the rough fibres and the taste. This recipe is a good way to trick you child to eat.
Ingredients
2 stalks of celery
4 eggs
½ teaspoon salt
1 clove garlic
cooking oil
Methods
Wash celery, and slice very thinly across the grains.  This will break up the fibres.
Peel garlic and chop into small pieces
Crack eggs in bowl and beat, set aside.
Heat up pan, add in oil and garlic, and fry till fragrant.
Add in celery and salt and fry till soft.
Spread out the celery and pour in the eggs.  When brown, flip over, and fry the other side until brown.
Serve hot.